Powerful stackers for outdoor and indoor use
Gas forklift
Gas forklifts from Linde Material Handling set the standard for productivity and cost-effectiveness and impress above all with their low CO2 emissions and quieter operating noise than diesel forklifts, for example. This makes them more suitable for indoor use than internal combustion engine trucks. Thanks to the hydrostatic direct drive, dual pedal steering and Linde Load Control, as well as the outstanding ergonomics, precision and speed are child's play for the driver. What's more, all travel and lift movements are always possible with maximum accuracy in any situation, thanks to the intelligent control and tuning of the gas engines. The wide range of Linde gas forklifts covers a payload range from 1.4 to 8.0 tonnes.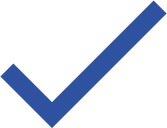 Generously designed engine power profile for all eventualities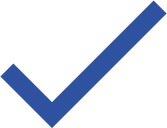 Durability of all parts and components due to robust designs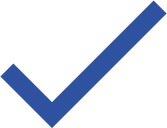 Many mechanical and electrical systems improve active and passive safety
Advantages of Linde gas forklifts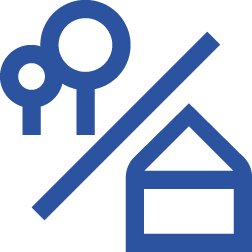 Optimal for indoor and outdoor use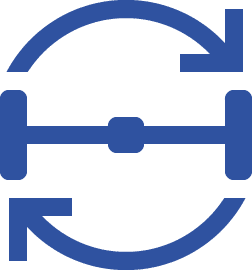 Hydrostatic direct drive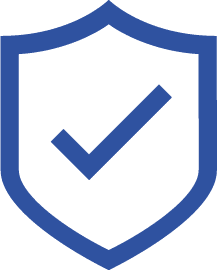 Safety through optimal visibility and robust design
With hydrostatic drive and Linde Load Control, the driver controls all travel and mast functions precisely and quickly in every situation.
Optimum all-round visibility and various assistance systems ensure more safety at work in everyday life.
The Linde hydrostatic system works without a gearbox, clutch, differential and drum brakes. One effect of this is low consumption and low service costs.
The combination of hydrostatic direct drive and robust engines proves its worth even and especially in tough continuous operation with many operating hours. Many components even require no maintenance.
The size and equipment of the cabins are based on automotive standards – the best prerequisites for fast and relaxed working.
The different drives at a glance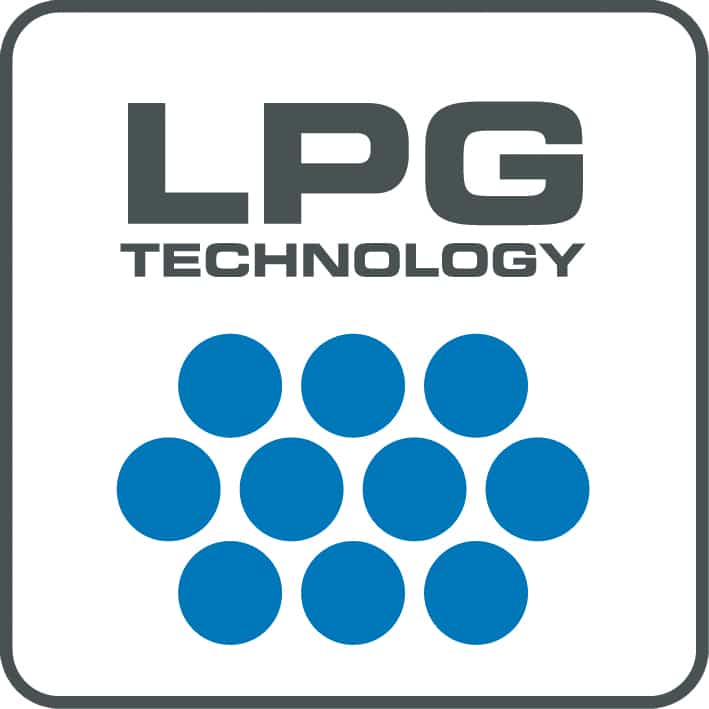 Propellant gas drive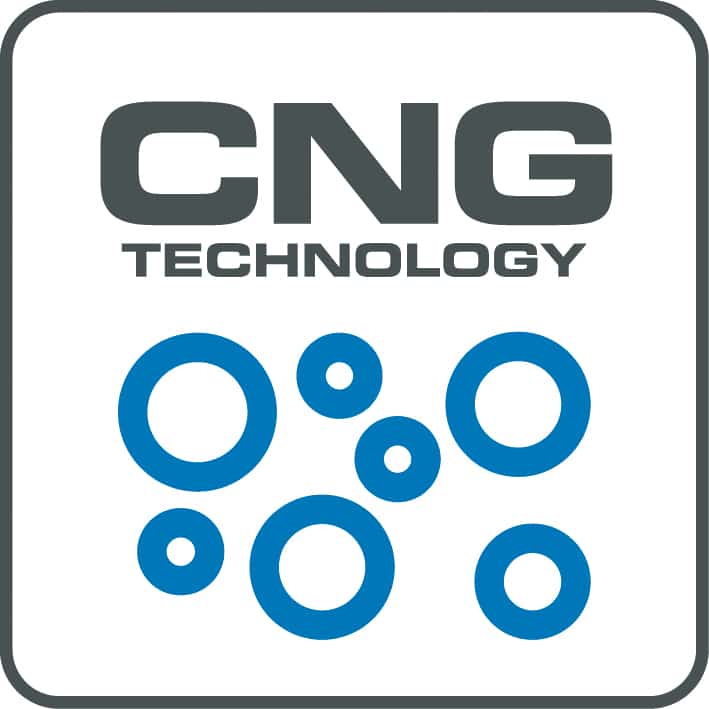 Natural gas drive
Buy, rent or find used gas forklifts
Buy gas forklift
Every application is different. That's why Linde provides a wide range of variants and different equipment specifications for each series. This means that each vehicle is tailored to the respective requirements.
Rent a gas forklift
Do you need a gas forklift truck at short notice to be able to work flexibly indoors and outdoors? Then simply rent one. In the largest rental park in Rhineland-Palatinate, Saarland and Luxembourg, we are sure to find the right machine for you.
Used gas forklifts
In our used stock there are about a hundred gas forklifts for you to choose from. There are vehicles of all types and conditions which have been reconditioned by our specialist workshops.
Our gas forklifts
Good reasons for gas forklifts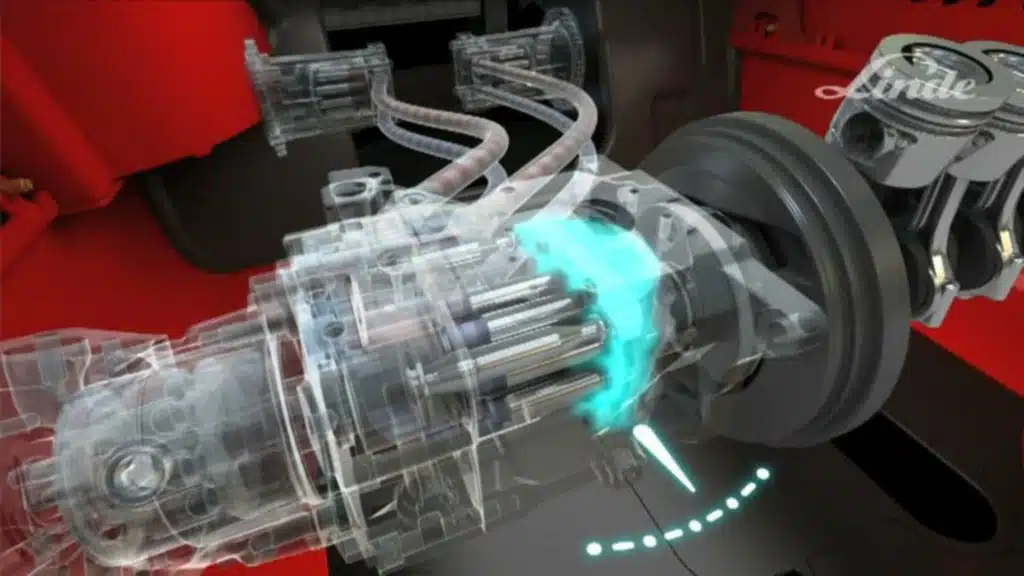 Keyword hydrostatics
The principle of hydrostatics is relatively simple: the combustion engine drives a pump, which transmits the power via oil pressure through a closed circuit to the two hydraulic motors in the drive axle. The speed and direction of travel are controlled by two pedals that regulate the amount and direction of the oil flow. A special braking system, clutch and gearbox are therefore not necessary. The hydrostatic drive also ensures stepless, smooth and jolt-free acceleration, delivering Linde's usual sensitivity and efficiency.
Healthy work
Linde forklift trucks are designed to meet the needs of your drivers. In addition to adjustable armrests, back-friendly and comfortable seats, rubber-mounted axles, mast and tilt cylinders also ensure an ergonomic workplace. The package is rounded off with the Linde Load Control dual pedal control. While the travel functions are operated with the feet, the lift functions are controlled with the fingertips.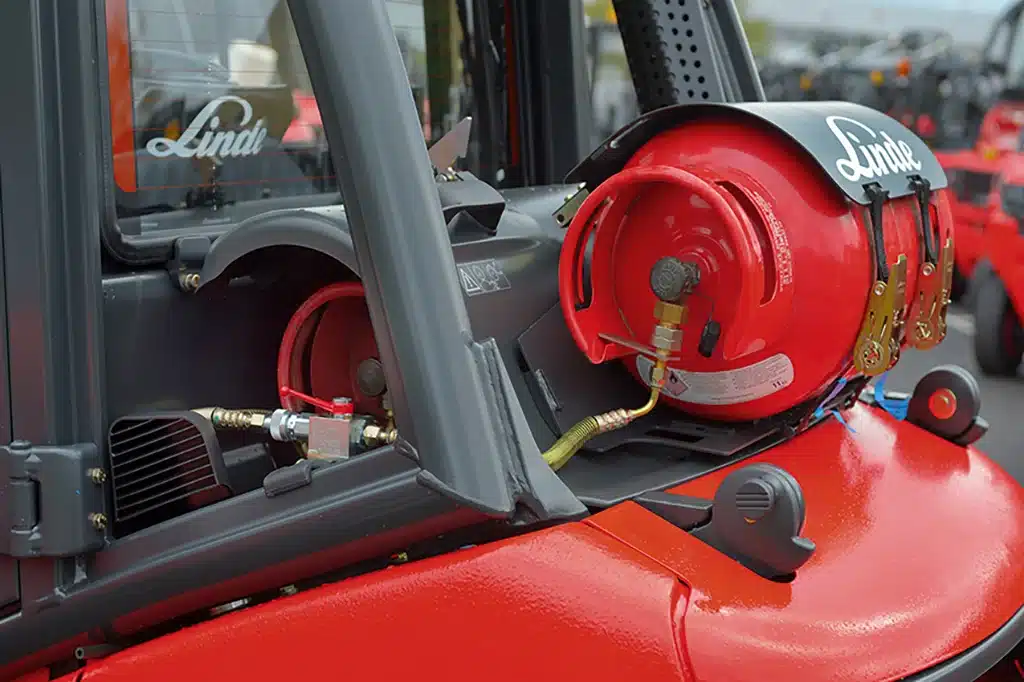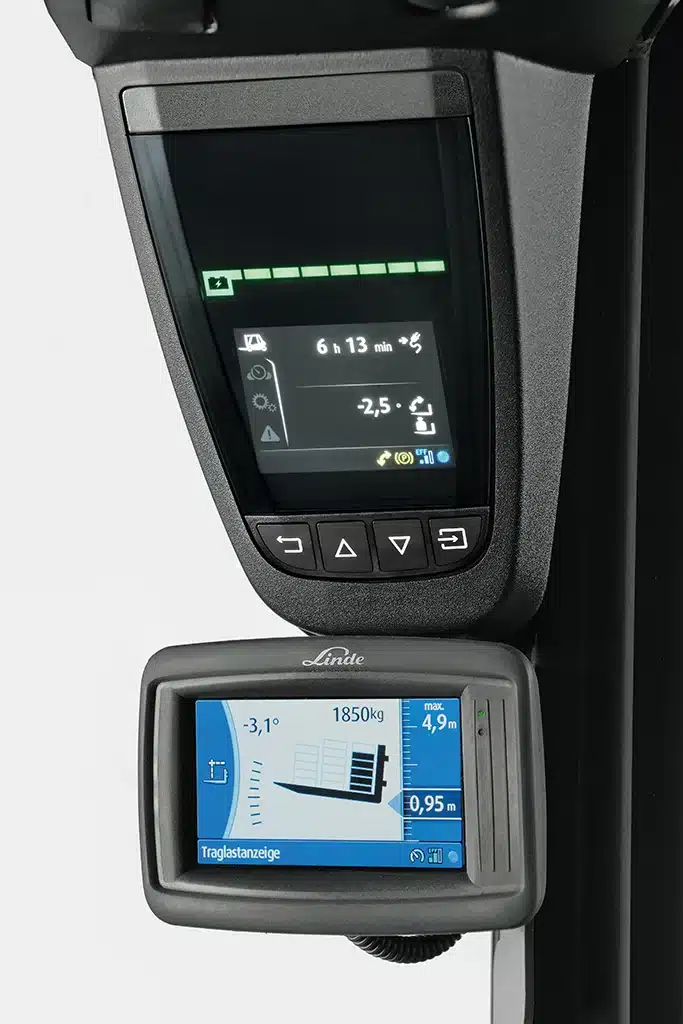 Safely on the move in the forklift
The clever assistance systems of Linde forklift trucks ensure even more safety in the workplace. For example, the use of the Linde Safety Pilot can increase operational safety during production. Another option is the Linde Protection System (LEPS), which prevents serious engine damage by monitoring essential parameters such as oil level and oil pressure. If there is a risk of overloading, the driver is warned accordingly.
Continuous improvement is a basic attitude at Linde Material Handling. For example, the hydrostatic drive has been perfected over many years, continuously improving the efficiency and environmental friendliness of V trucks. High availability, above-average performance and maximum safety are the goal.
Economical and robust
Efficient handling, ergonomic workplaces, comprehensive safety packages – these guidelines shaped the development of the latest generation of V-trucks. That is why, for example, the trucks have particularly economical engines. In addition, the trucks can be used for many hours without interruption, because they rarely have to go to the service test stand. Easily accessible service modules ensure that every maintenance process is completed quickly.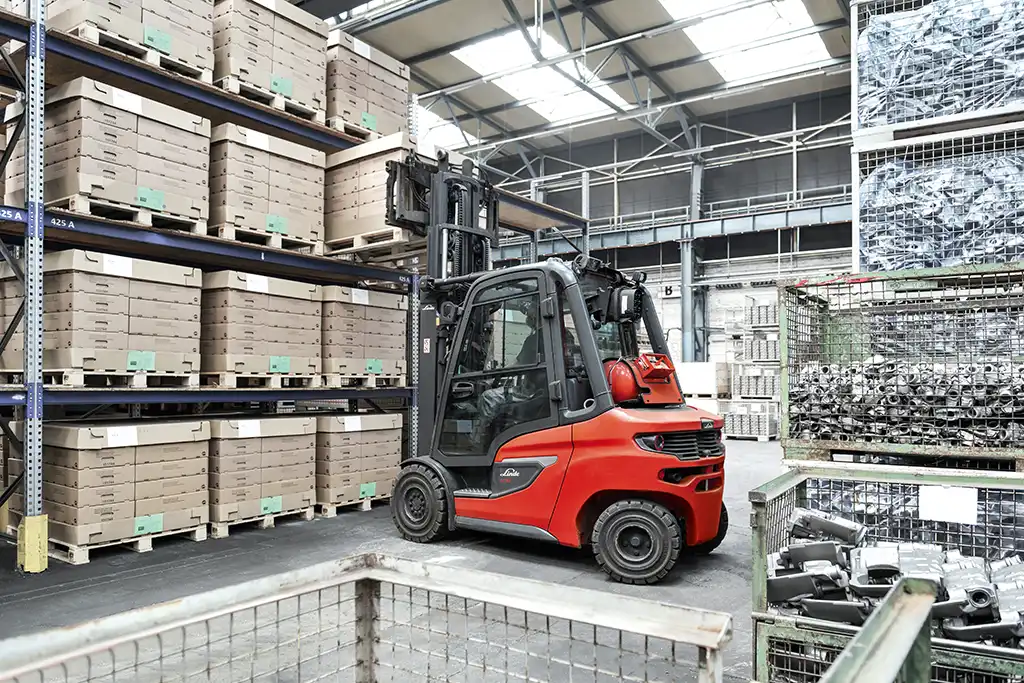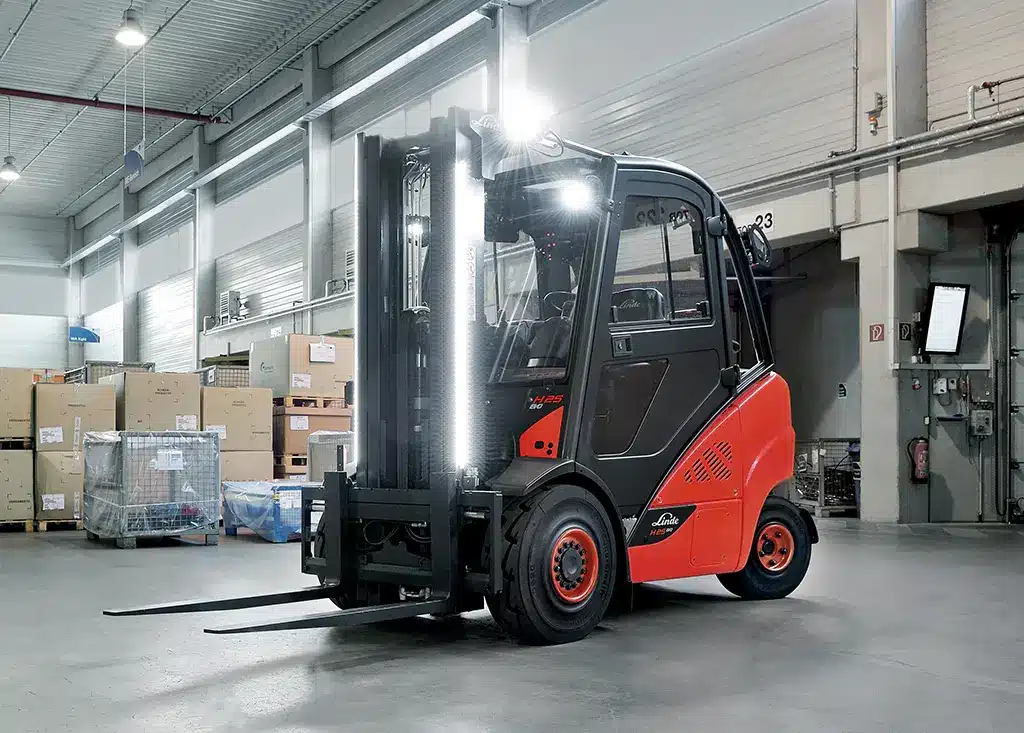 Customised forklift truck
Every application is different. That's why Linde offers different construction variants and a wide range of equipment options for each series, which are realised in normal series production. In this way, each vehicle is tailored to the individual application requirements and the customer can fully exploit the performance potential of the unit.
Specialists in the sales organisation take care of customer requirements that cannot be covered by the available series options. In addition, Linde also equips forklift trucks already in use with many extras – from heating and air conditioning to integrated sideshift or LED worklights. This means that even existing vehicles are always up to date.
This might also interest you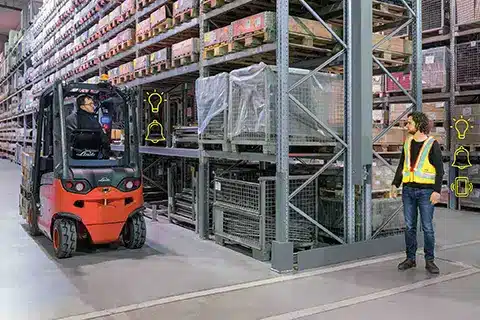 This innovative system immediately increases safety in the immediate vicinity of the vehicle, both for the driver and for pedestrians.