More safety in internal traffic
Linde Safety Scan
With the Linde Safety Scan, we offer you a structured and comprehensive consulting service that helps you and your occupational safety specialist to increase the overall safety of your internal transport. After all, safety is a serious factor for the productivity and profitability of your internal vehicle and passenger transport. If you do not have your own occupational safety specialist, we can also offer you a suitable solution through our occupational safety specialist (SIFA).
Your advantages at a glance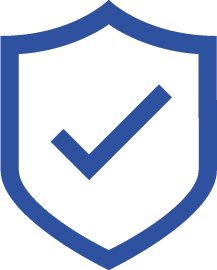 Specially trained experts with extensive experience in the field of intralogistics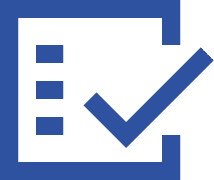 Concrete recommendations for action with organisational and technical solutions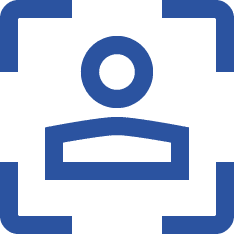 Consulting service individually tailored to your requirements
The Linde Safety Scan at a glance
1. Briefing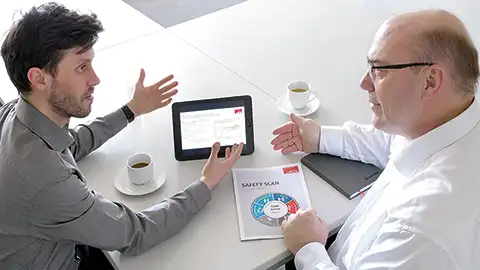 During the first briefing, we present the Linde Safety Scan to you in detail and discuss our consulting services together.
Together with you and your occupational safety specialist as well as the responsible persons on site, we determine your optimisation potential in concrete terms.
The briefing is based on your individual situation as well as your specific optimisation potential.
2. Analysis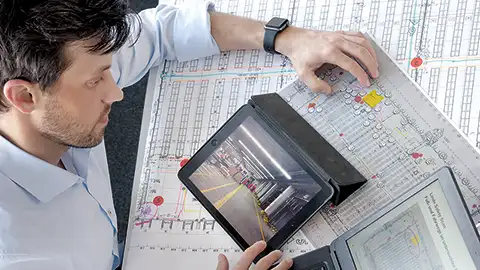 A compact questionnaire is used to analyse your individual safety awareness and your requirements for internal road safety.
Through a workshop, we identify your potential hazards and accidents in internal traffic.
This involves assessing your hall plans, footpaths and driveways as well as the company premises themselves.
3. Recommendation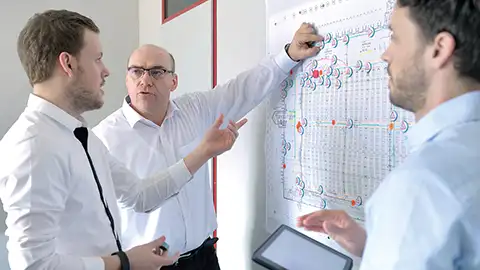 You will receive comprehensive documentation of the analysis and its results.
We then draw up a detailed overview of recommendations for action and develop options tailored to your situation.
Here you will receive both technical and organisational solutions with which you can increase your security.
4. Implementation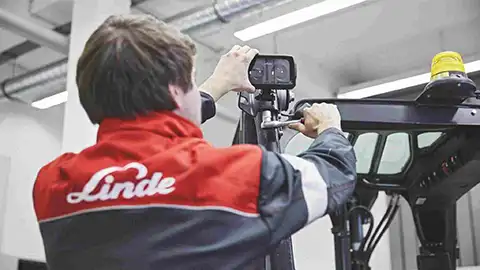 To make it easier for you to make a decision, we will provide you with an offer in which we transparently present the costs for our services as well as those of third-party providers.
Then you decide which recommended measures you want to implement.
We then support you in implementing the selected measures.
5. Evaluation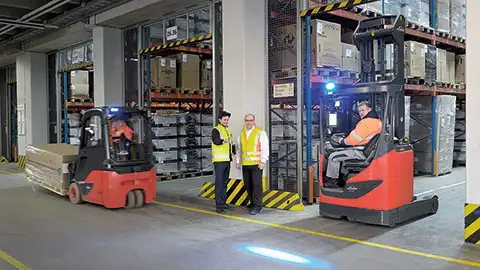 Our experts are also at your side after implementation to check together with you whether the measures applied are successful.
Depending on the results, he will discuss with you ways to further improve your safety.
We also document the implemented measures and make everything available to you.
6. Support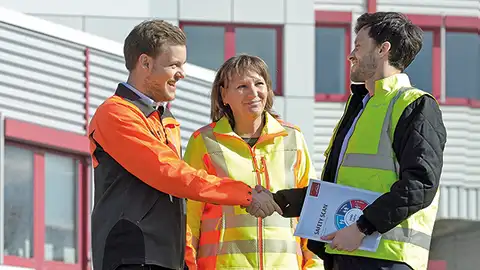 Our experts are also happy to continue to accompany you, for example, in the event of changes in your requirements.
This gives you a constant overview of the security of the analysed area, which means that the level of security achieved can be maintained and improved in the long term.
We are happy to advise you
There are many challenges in the area of material flow, but also new opportunities. To master these, the material flow must be planned quickly and precisely. This is only possible with holistic advice. Talk to us!
This might also interest you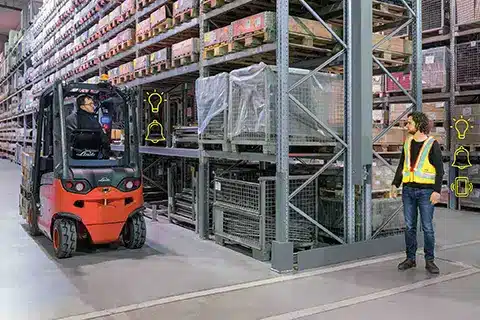 This innovative system immediately increases safety in the immediate vicinity of the vehicle, both for the driver and for pedestrians.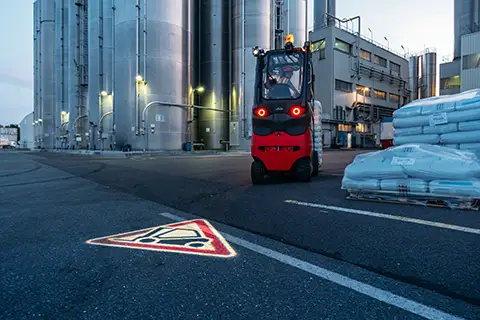 The system uses a forklift truck to project a warning triangle onto the ground to warn people nearby in time.