Greater safety through simple warning signal
Linde BlueSpot
The Linde BlueSpot consists of two bright and glare-free LED lights that project a blue dot onto the floor in front of or behind a forklift truck or warehouse equipment. The optical warning signal can be adjusted to emit a constant or flashing light. In addition, the light spot is several metres ahead of the forklift truck or warehouse equipment when driving forwards or backwards and operates with low power consumption.
Your advantages at a glance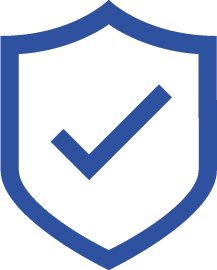 Greater safety at hard-to-see corners & intersections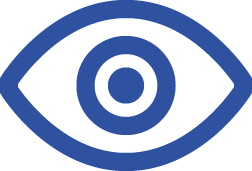 Early visual warning signal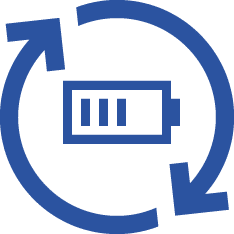 Energy-saving, glare-free LED technology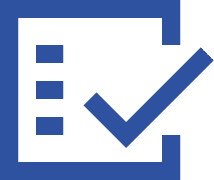 Available in different lighting variants
Inconspicuous, but not to be overlooked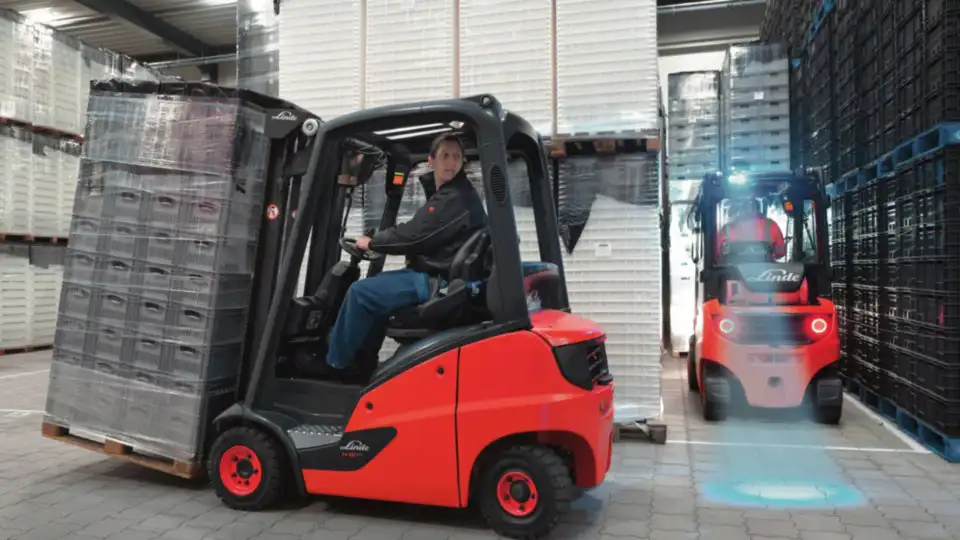 The BlueSpot is attached to the overhead guard of a truck and projects a blue warning signal onto the floor in front of or behind the vehicle while it is moving. This means the light spot is always a few metres ahead of the truck when driving forwards or backwards, giving pedestrians or other operators enough time to react.
All electrical components of the Linde BlueSpot continue to be designed for protection class IP 67 and are thus insensitive to dust and water. Even vibrations and shocks cannot harm the components.
More variants available
Linde RedSpot
The Linde RedSpot with red LED light is useful when the colour blue is already used for other notices or is not easily visible on the floor.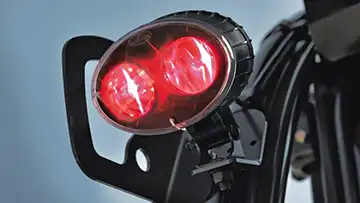 Linde TruckSpot
The Linde TruckSpot projects a warning triangle with a fork taper symbol in it onto the floor, raising awareness of the issue for all pedestrians and operators.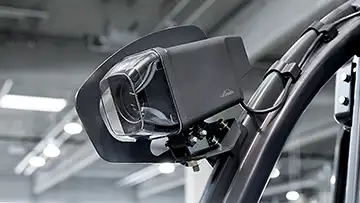 Easy to retrofit
The Linde BlueSpot, Linde RedSpot and Linde TruckSpot can easily be retrofitted to existing vehicles through our service. This means that you can also have your existing vehicle fleet equipped with the visual warning signals and thus increase the safety of your employees, vehicles and goods.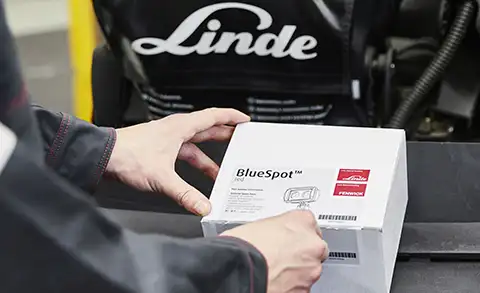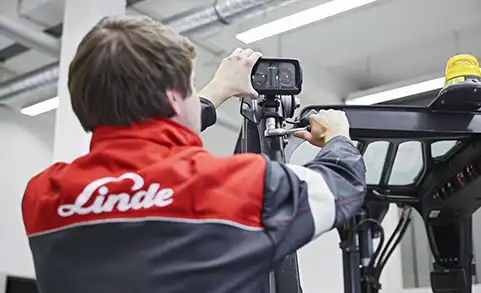 We are happy to advise you
There are many challenges in the area of material flow, but also new opportunities. To master these, the material flow must be planned quickly and precisely. This is only possible with holistic advice. Talk to us!
This might also interest you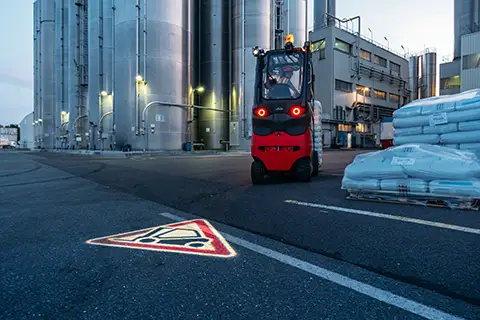 The system uses a forklift truck to project a warning triangle onto the ground to warn people nearby in time.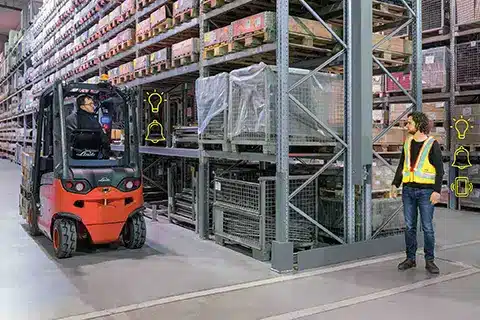 This innovative system immediately increases safety in the immediate vicinity of the vehicle, both for the driver and for pedestrians.