10 – 46 Tons
Reach stacker for efficient container handlingReach stacker for efficient container handling
Konecranes' reach stackers feature proven technology with innovative, environmentally efficient features toincrease productivity and reduce life cycle costs. Furthermore, these trucks offer a range of solutions and technologies that reduce engine, driveline and tyre wear and extend the life of your forklift, minimising ongoing costs.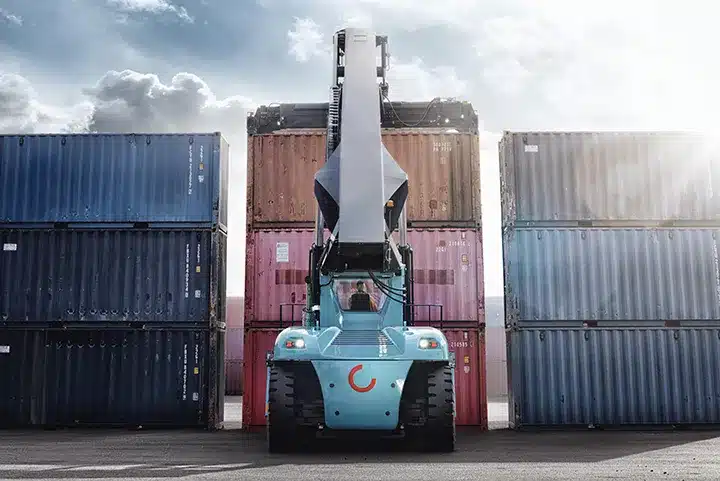 Tailored to you
Above all, the performance, strength and reliability of Konecranes reach stackers are based on the core of their technology: a strong box-frame chassis, efficient load-sensing hydraulics and an intelligent,electronic machine control system that monitors all relevantvehicle functions and components. Thetight organisation and close dialogue between the salesand design departments ensures optimalfine tuning of the machines exactly to your requirements and wishes.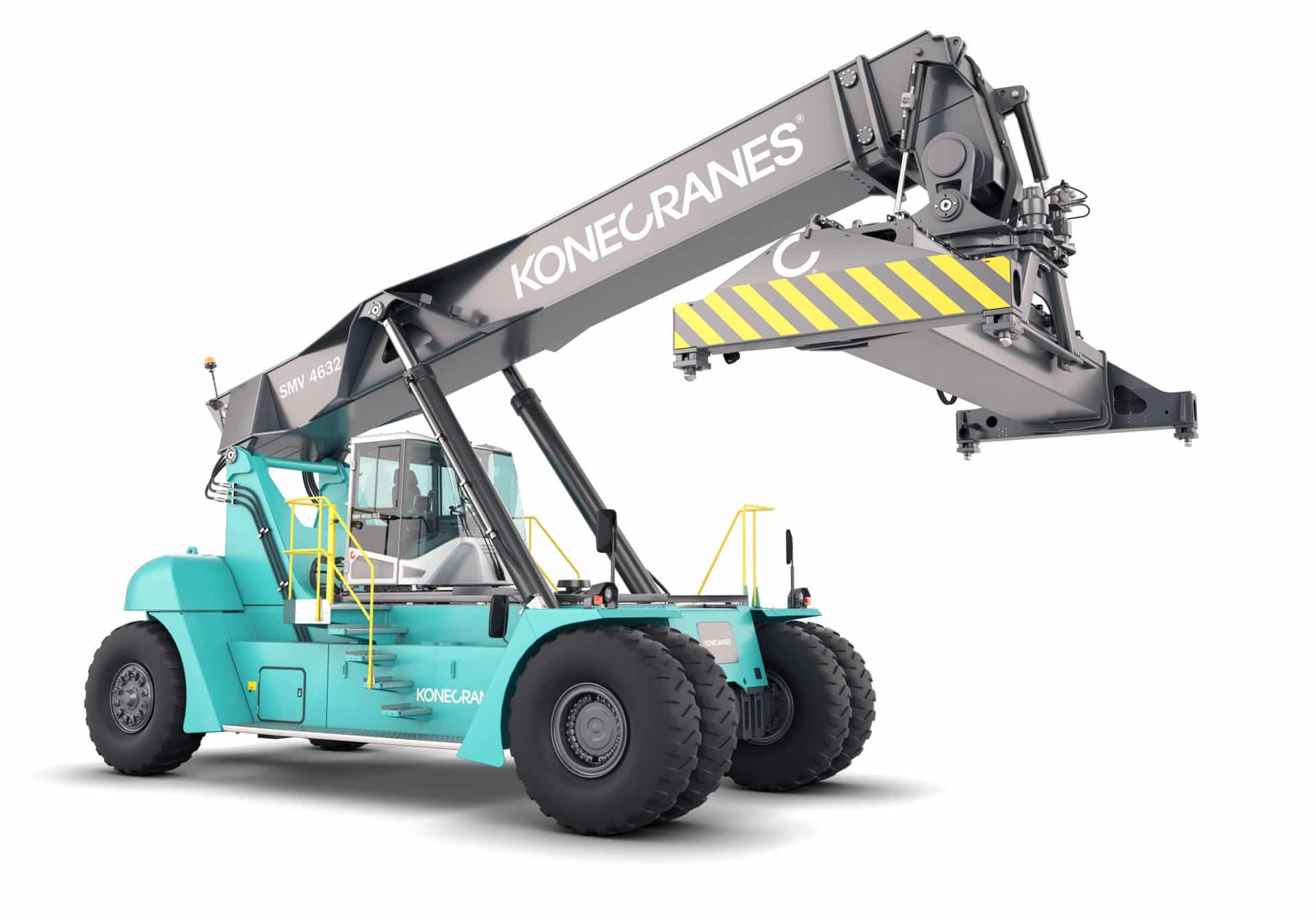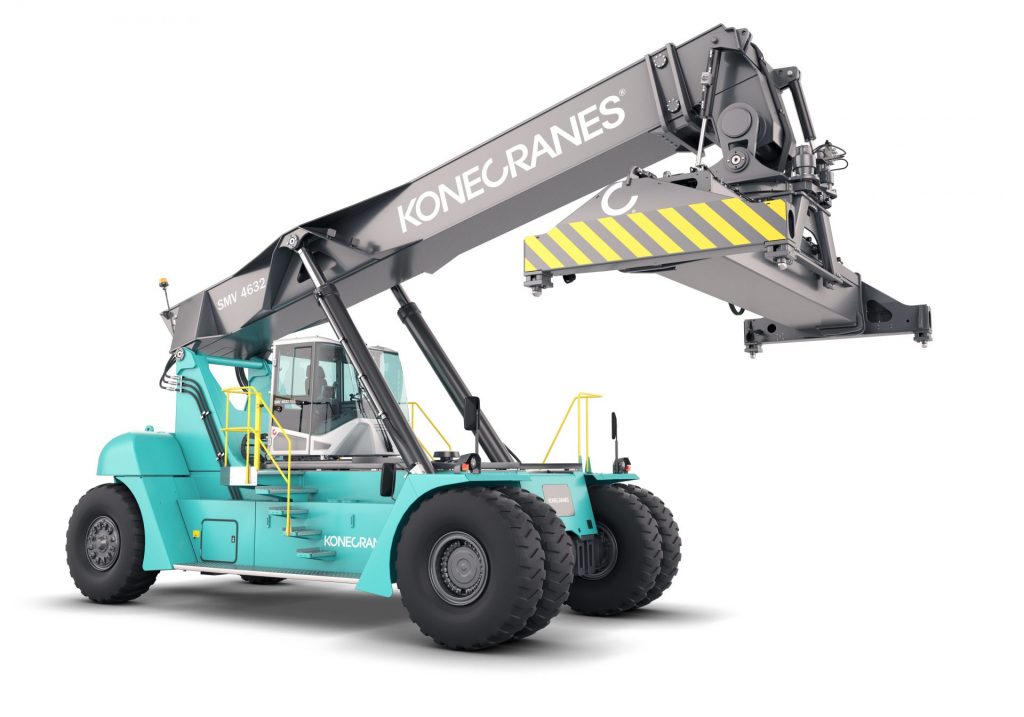 Monitors all critical components and machine functions displayed on a 7-inch touch monitor. CanBus-technology increases the reliability of engine, transmission, hydraulics and joystick control levers.
Oversized, strutless and curved windows with narrow but robust roof crossbars provide exceptionally good visibility.
The OPTIMA cab is one of the most spacious on the market and impresses with its driver-oriented design. Everything is within easy reach.
Flow Drive uses improved 2nd generation HVT technologyin combination with Konecranesforklift software and a new engine configuration. It lowers the noise level in the cab, provides smoother travel and facilitates direction changes – aspects that contribute to more relaxed and productive work.
The specially developed, load-dependent hydraulics adjust the lifting capacity to the load weight. The maximum power is only used when needed, which not only reduces fuel consumption, but also the noise level.
Get comprehensive advice now
This might also interest you