Ready for use overnight
Spare parts for forklift trucks and warehouse technology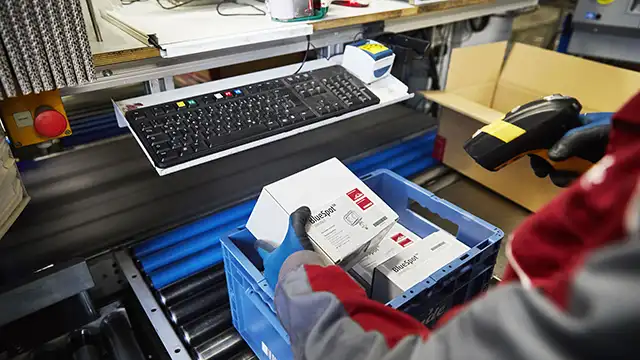 Even the failure of a single vehicle can seriously disrupt company logistics. With our spare parts for forklift trucks and warehouse technology, you not only get a particularly reliable industrial truck, but also an equally reliable forklift truck and warehouse technology spare parts service. Often, our service van even has the right spare parts for the forklift truck on board and the repair is carried out on the spot. The service technician orders missing spare parts immediately from the spare parts centre. Thanks to a close-knit worldwide spare parts network, the right parts are quickly available. To ensure that things go particularly quickly, Linde offers an emergency service around the clock, every day of the year, for urgent cases. Spare parts orders received by us by 3:30 p.m. reach the recipient the following morning. This means that the failed device is quickly ready for use again and your productivity is ensured.
Only original quality is offered by Linde Performance
The spare parts should of course not only arrive as quickly as possible, but also in the required quality. Our forklift truck and warehouse technology spare parts correspond exactly to the durability, precision and reliability that the engineers specified during development. After all, even minor deviations, for example in fitting accuracy and performance, can lead to considerable problems and loss of performance. Safety, quick assembly and a long service life therefore distinguish our original spare parts from supposedly cheap knock-offs.
Especially when you consider the long service life of an industrial truck, the advantages of original manufacturer quality become particularly clear: longer service intervals and no consequential damage caused by spare parts. As a result, the vehicles are optimally available and the lifetime costs are lower than with imitation products.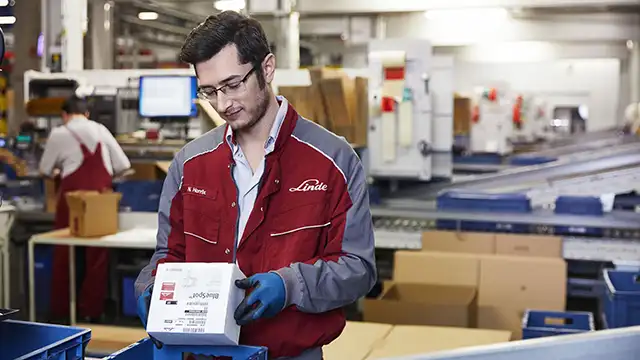 We offer you absolute reliability for every forklift truck and warehouse technology spare part. We stand for a continuously high quality standard through the latest technology and maximum reliability. Due to our good and easy accessibility, we also guarantee fast deliveries by overnight express delivery.
Forklift trucks and warehouse technology spare parts request:
This might also interest you