Traditionally innovative
As a regional partner, we make the difference
About us
Tradition, continuity and innovation form the basis of our values – and have done so for more than 60 years
Around 270 employees are currently working at the locations Wecker, Kruft, Bekond, Kirchberg, Enkenbach-Alsenborn and Riegelsberg
More than 120 highly qualified service technicians are available 24/7 for our customers
More than 3,000 graduates benefit from our training courses in our in-house training centers
We have a large selection of products: about 700 used machines and over 300 locations, as well as all applications.
We guarantee that more than 98% of all ordered spare parts are with you within 24 hours
Our sales specialists, Service, Security and fleet optimization are available to our customers at all times to the side
Traditionally innovative! As an owner-managed family business, Jungbluth has stood for these values for over 60 years. Whether forklift truck, Storage technology, Construction machinery, elevating work platforms, Cleaning and municipal technology or electric commercial vehicles, as a full-service provider, it is our daily aim to achieve the greatest possible success for our customers.


In the meantime, we consist of five different companies with currently more than 270 employees at six different locations, which are distributed from Saarland to Hunsrück, the greater Trier area, Kaiserslautern as well as Koblenz and Luxembourg. It all began in 1963 in Plaidt near Koblenz. At that time, everything revolved around the sale and service of forklift trucks. We are proud to have been the exclusive contractual partner of Linde Material Handling since 1973. Almost 17 years later, our product portfolio was supplemented by another exclusive contractual partnership with the construction machinery manufacturer Volvo CE. The steadily increasing demand for industrial trucks prompted us to establish another company location in Riegelsberg near Saarlouis in 1993. There we are also there for you at any time as the exclusive Linde contract partner in Saarland and the West Palatinate. Since then, we have been very pleased to see our staff numbers steadily increase, which finally prompted us to look for a new, larger and modern location. In 2002, we moved to our newly built company headquarters in Kruft near Koblenz. The satisfaction of our customers is made possible above all by our more than 270 employees, most of whom have been with us for many years. For us as a family business, they are therefore of enormous value.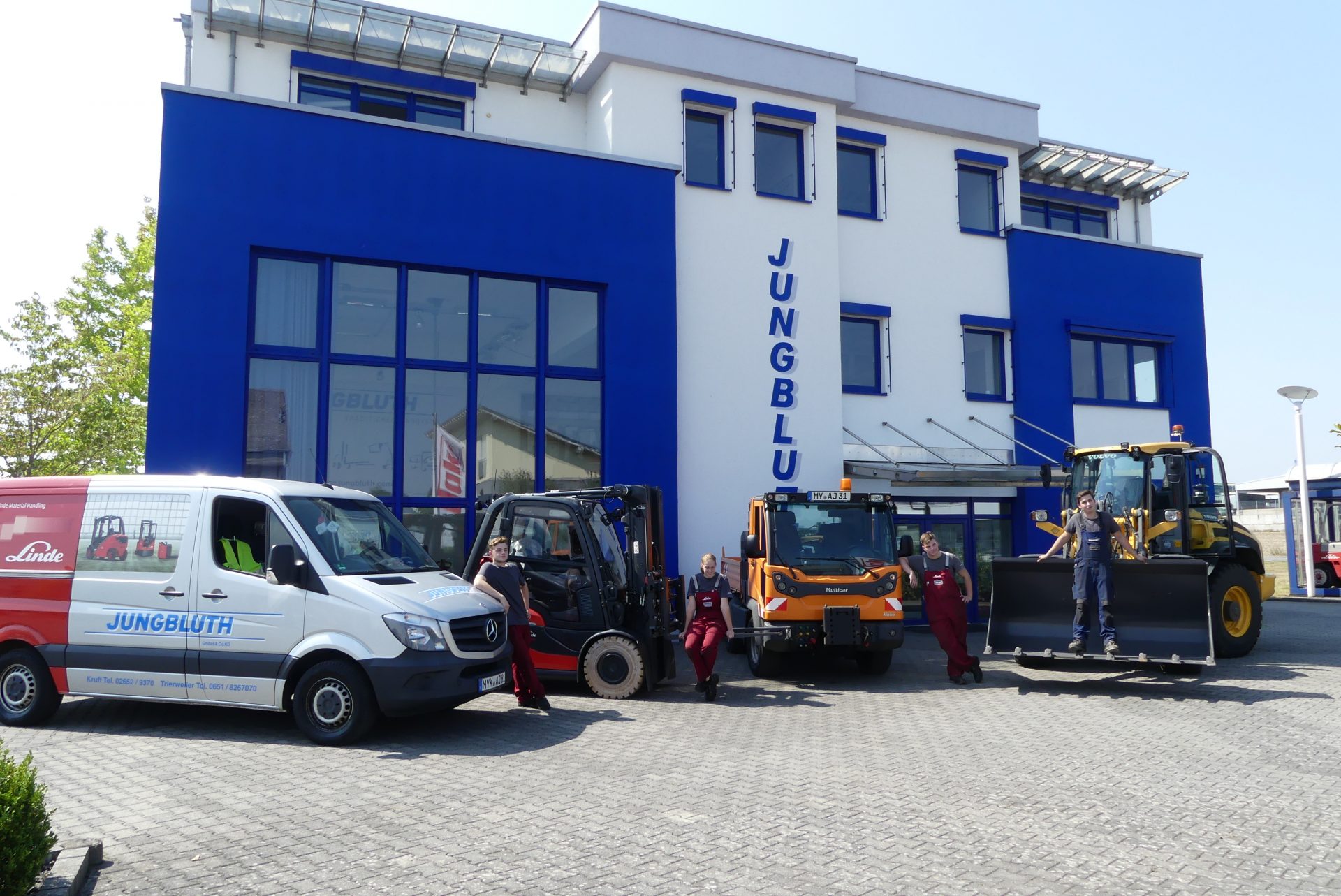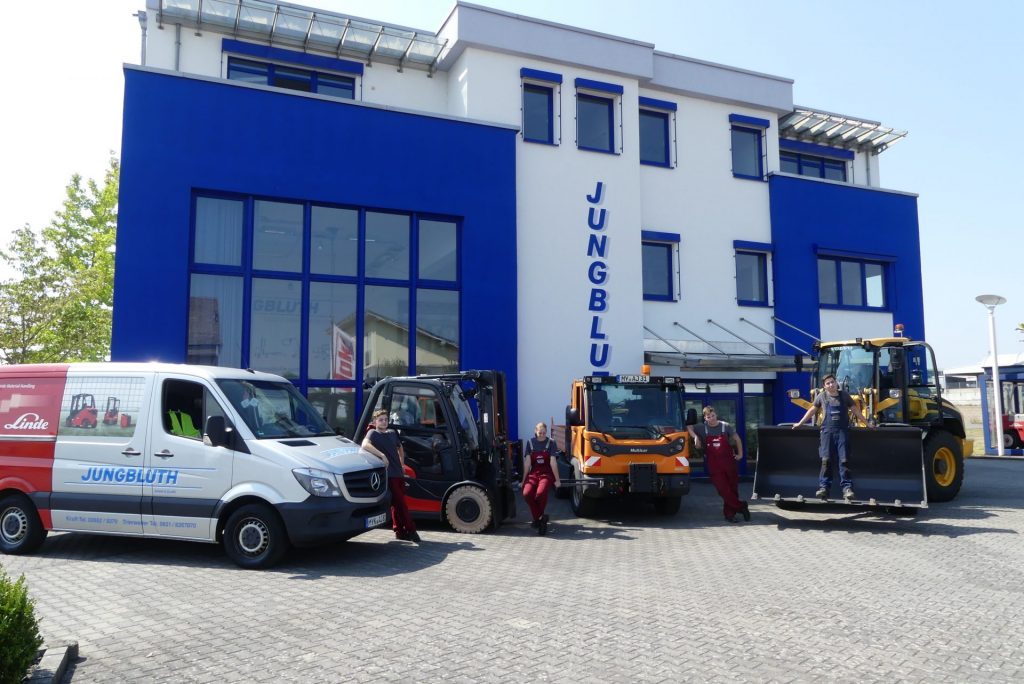 In order to be able to be available to many of our existing customers as a regional partner in terms of cleanliness, we expanded our pure product portfolio in 2004 with the exclusive Hako contract partnership for products in the cleaning and municipal sector. Subsequently, we expanded our wide range of products in 2017 with aerial work platforms and are thus able to fulfil our role as a complete service provider. In addition to exclusive and market-leading products, we offer our customers the most comprehensive rental and used vehicle range in the region. We also offer numerous other services related to our products, which are reflected, for example, in our extensive training programme. If our help is needed at short notice, we react immediately and around the clock, because with the help of our bases and service technicians we are always close by.
In order to maintain our claim to tradition and promote innovation, in the ever-increasing age of digitalisation, we focus primarily on the topics of intralogistics, fleet management and automation. Our broad team of consultants is ready to solve and optimise all upcoming challenges related to the internal flow of materials.
This might also interest you